We have a few weeks before the next set of awards shows, so we thought we'd give out our own awards to pass the time. Since Washington, DC is a popular place to live, here are the neighborhoods we think are the best of the best.
Best Nightlife Scene: U Street/Cardozo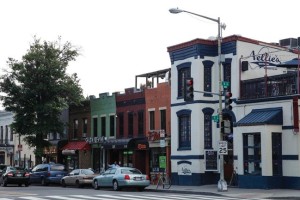 Runner Up: Adams Morgan
For those craving late-night excitement, U Street/Cardozo is the place to be. Hip bars, coffee houses, and dance clubs fill this neighborhood, meaning you can find a condo just steps from all the fun.
Best Shopping Mecca: Georgetown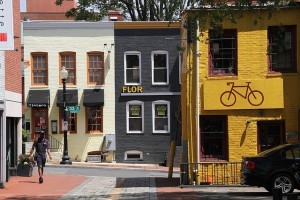 Runner Up: The Waterfront
Whether you prefer to buy local or shop for name brands, you'll find a healthy mix of both small and national businesses in Georgetown. Stop at Georgetown Park to visit retailers like H&M and Forever 21, and explore Wisconsin Avenue to find handmade gifts, high-end clothes, and unique home decor.
Best International Eateries: Petworth
Runner Up: Columbia Heights
In Petworth, you can travel the world without leaving home. This neighborhood features a variety of diverse dining options from the French dishes at Chez Billy Sud to African cuisine at Safari DC.
Best Commute to Downtown: Adams Morgan
Runner Up: H Street Corridor
Also a nightlife hot spot, Adams Morgan boasts a quick commute to downtown. It takes about 6 minutes by bike, 7 minutes by car (16 minutes during rush hour), 20 minutes by bus, and 20 minutes by foot to get from Adams Morgan to Downtown Washington.
Best Local Landmark: Anacostia
"The Big Chair" has been sitting on Martin Luther King Avenue for over half a century. Built in 1959 by Curtis Brothers Furniture (which went out of business in the 1970s), the chair was originally made of mahogany, but has since been replaced with an aluminum replica. Naturally, the nearly 20-foot sculpture is a local icon.
Best Architecture: Kalorama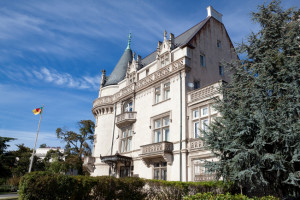 Considering that nearly 30 embassies call this neighborhood home, it's little wonder that Kalorama made our list for the best architecture in all of Washington, DC. You'll find distinguished homes and rowhouses in this neighborhood, some of which date back to the 1700s!
Best "Suburb" in DC Limits: Mount Pleasant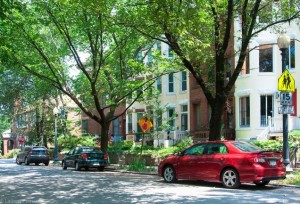 Runner Up: Wesley Heights
Need a break from the hustle and bustle? You don't need to move outside Washington, DC to find tree-lined streets, spacious homes, and plenty of parkland. Mount Pleasant lives up to its name, offering plenty of homes near Rock Creek Park and the Smithsonian National Zoo.
Want to Call One of These Neighborhoods Home?
We can help you find a home or condo you'll love! If you're ready to view your favorite properties in person, or if you'd like help getting started with your home search, just give us a call at 202.870.0407.