Kalorama is "home sweet home" for foreign diplomats, politicians, CEOs of multibillion-dollar corporations, and, as of January 2017, Barack Obama and his family. It's not Pennsylvania Avenue, but Kalorama certainly has enough of a prestigious reputation, commanding location, and peace and quiet to make former presidents feel right at home. (And it has: Woodrow Wilson, Herbert Hoover, William Howard Taft, Franklin D. Roosevelt, and Warren G. Harding also lived in Kalorama.)
There's a Reason for Kalorama's Desirability
Known for its upscale lifestyle, elegant curb appeal, and historic properties that can date back to the founding of the United States, DC's Kalorama neighborhood is on many people's wish lists (or Pinterest boards, at the very least). Though there are hundreds of reasons why Kalorama is a great place to live, here are the highlights.
It Boasts a Premier Washington, DC Location
Kalorama affords residents quick access to all the nightlife of U Street and Adams Morgan, the upscale shops and international cuisine in Georgetown, and the spacious parks around Mount Pleasant. (Of course, Kalorama is also just a couple of miles from the White House.)
It Has a Distinguished Reputation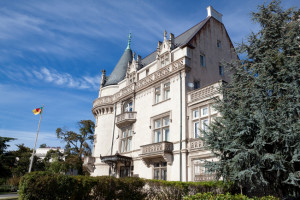 Historic residents like The Lindens (built in Massachusetts in 1754 and moved to Kalorama in the 1930s) and The President Woodrow Wilson House contribute to Kalorama's prestige, as do the nearly 30 embassies that call the neighborhood home.
It Features Stately, Eye-Catching Homes
Brick and stone mansions, many of which date to the early 20th century, and tree-lined streets create curb appeal that you can't find anywhere else in Washington, DC.
Looking for a Home in Kalorama?
If you're searching for your dream home in Kalorama, we can help. At S&G Realty, we provide in-depth local knowledge, honest counsel, and the highest caliber service to our clients. Contact us if you'd like to learn more about living in Kalorama or another DC neighborhood. We're more than happy to provide you with helpful home buying resources or a personal tour of properties you like.