When inspecting a home, buyers can often times become overwhelmed by the outward appearance, and forget to check the structural integrity. Sellers can become blind to this as well, so whether you are buying a home or selling your home, the home inspection process plays a crucial role in both scenarios.
Before you sell or purchase a new home, look out for these 5 things during the home inspection.
1. Damage That Harms The Structure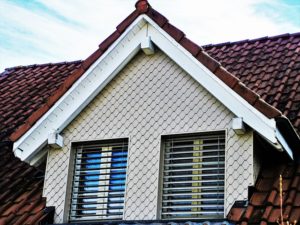 The quote, "looks can be deceiving" is especially true when it comes to the structure of a home. When reviewing the interior of the home look out for floors that are un-level, cracks in the drywall, nail pops, and sticking doors or windows.
Other red flags to look for on the exterior of the home are cracks in the brick or stonework, and gaps in doors or windows.  No matter the age of the home, make sure that you won't face pricey repairs down the road.
Are you a first time home buyer? Check out this homebuyer guide to help with the process!
2. Insufficient Insulation & Ventilation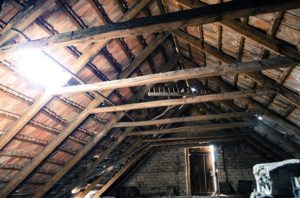 Avoid high utility costs by double checking that the insulation and ventilation in the home are up to code. Ways that you can check for this is by checking for air leaks in the doors and windows, as well as the attic.
If this is caught during the home inspection you'll be able to save your money, and enjoy comfortable temperatures in your home.
Curious about how much older homes in the area have sold for? Find out more with this neighborhood sold report.
3. Poor Plumbing & Drainage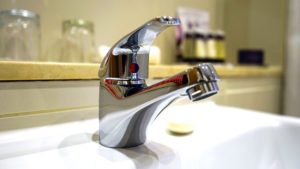 Bathrooms and kitchens can be remodeled to enhance their outward appearance, but if the plumbing is not sufficient you'll have a hefty repair on your hands. As you go through the home inspection look for dripping faucets, leaks, and water stains on the ceilings.
Insufficient drainage can also be cause for concern, since this can lead to flooding. Make sure that the home's gutters and downspouts are in good condition to avoid this issue.
4. Faulty Electrical Wiring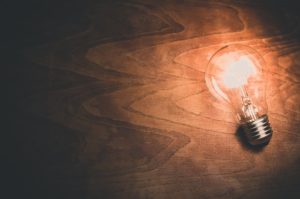 Perhaps one of the most important things to look out for during the home inspection is poor electrical wiring throughout the home. Not only will this cause issues with your lighting and outlets, but poses a major fire hazard as well.
Sparking outlets, along with buzzing noises or funny odors coming from outlets are electrical red flags that you can look out for.
Wondering what to do after purchasing your first home? Make sure you avoid these costly mistakes!
5. Signs of Mold & Mildew
The final tip for the home inspection process is to make sure you know 100% that there are no signs of mold or mildew. These pose a big threat not only to the resale value of your home, but to your overall well being.
Numerous studies have shown a correlation between mold and health issues, which can often times be fatal. When going through the home look for black spots, discolored walls, and for musty odors.
Have questions about the home buying process? We've got the answers! Check out these FAQ's about home buying.
Need Further Assistance With The Home Inspection Process?
Whether you are looking to purchase a home or sell your home, our team of professionals are ready to help!
We will guide you through the entire process, and make sure that your home inspection runs smoothly. Contact us today to get started.