As our nation's capital, it comes as no surprise that thousands flock to Washington D.C. every Independence Day to celebrate. With so many 4th of July celebrations and related events, how do you know which ones to pick?
This handy guide lays out the best patriotic events in the area for maximum fun. Check out my personal tried-and-true tips for making this a memorable Independence Day!
Start the Day with a Parade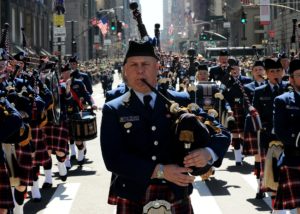 A beloved tradition, wake up early and kick off your day at the National Independence Day Parade! Starting at 11:45 am, head over to 17th Street NorthWest to see live music, incredible floats and more.  This live demonstration features several branches of military as a way to thank those who have given their lives for freedom over the years.
The parade ends around 2 pm, but the fun doesn't stop then. Make the short trek to the National Mall to participate in the Smithsonian Folklife Festival! Celebrate the many different cultures that make America a diverse and exciting place to live with music, food, and activities.
An Old-Time Celebration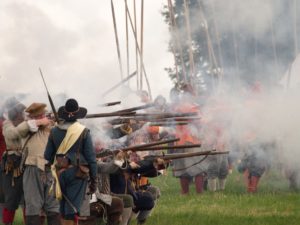 Just outside the city of Washington D.C., make the journey to Mount Vernon to experience a celebration like no other! The homestead of George Washington is transformed to honor our Nation's founder, with an array of entertainment and activities.
Featuring events throughout the day like military reenactments, live music, and daytime fireworks over the Potomac River, this action-packed experience has something for everyone! Be sure to check out the most unique activity of the day — a ceremony for newly naturalized citizens that takes place on George Washington's front lawn.
End the Evening with a Bang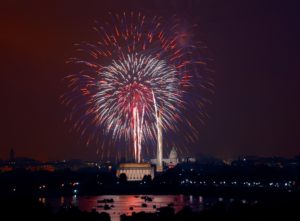 No matter how you spend your daytime hours, a true Independence Day would not be complete without a fireworks display. Home to the most well-known fireworks show in the United States, Washington D.C. does not disappoint.
For the best viewing of this celebrated tradition, head over to the National Mall to stand among the crowds and watch national landmarks in a whole new light. For a unique and memorable experience, get a ticket for one of the many firework cruises or tours that float down the Potomac during the display.
Ready to Experience DC as a Local?
One of the most unique and enchanting places, it's no surprise that visitors fall in love with Washington D.C. Whether you're thinking of buying or renting a home in the Washington D.C. area, we can help you!
As your local real estate experts, we have experience with both home sales and property management, making finding your dream home a breeze.
Ready to find your perfect property? Get in touch today!